ANTRODEA Immune 60 Caps
* Support Immune system
* Herbal / Botanicals
* Boost your energy at all times
* GMP Quality Assured
10% Off after join our member
Price USD: $ 104.76
Prices will vary from region to region
Quantity : Bottle
ADD TO CART
Go to Shopcart
Ku(Chinese:菇) is a Chinese common name meaning mushroom; Chih(Chinese:芝) means a famous Ganoderma-like fungus.
"Antrodia Cinnamomea" vs "Ganoderma"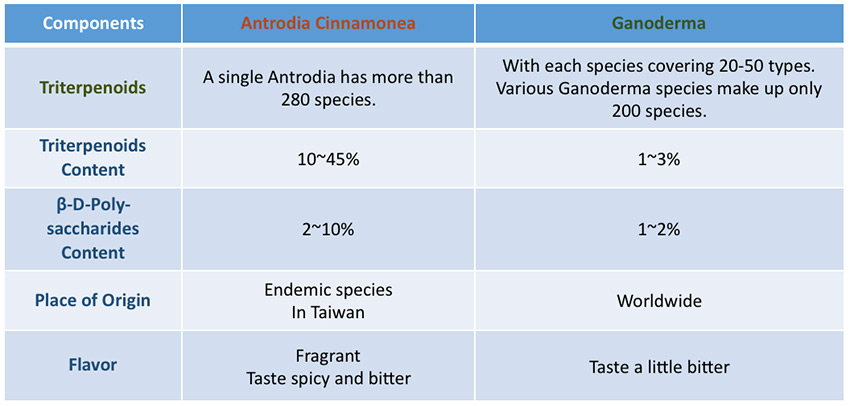 Other Ingredients:Mycelium and Sporocarp of Antrodia
Suggested use:Take two capsules per day
Storage:Keep in cool and dry place. Keep Out of direct sunlight.
Caution:
1. Keep away from children.
2. Consult healthcare practitioner if pregnant or nursing
*These statements have not been evaluated by the Food and Drug Administration. This product is not intended to diagnose, treat, cure or prevent any disease.